RM55.00
Tasting Notes: Raspberry, Mango, Fig, Blackberry, Yellow Peach, Orange Juice


Washing Station /
 Uraga
Varietal /
Heirloom
Process /
 CM Natural
Altitude /
1900-2000m
This roast profile is suitable for filter and espresso brewing.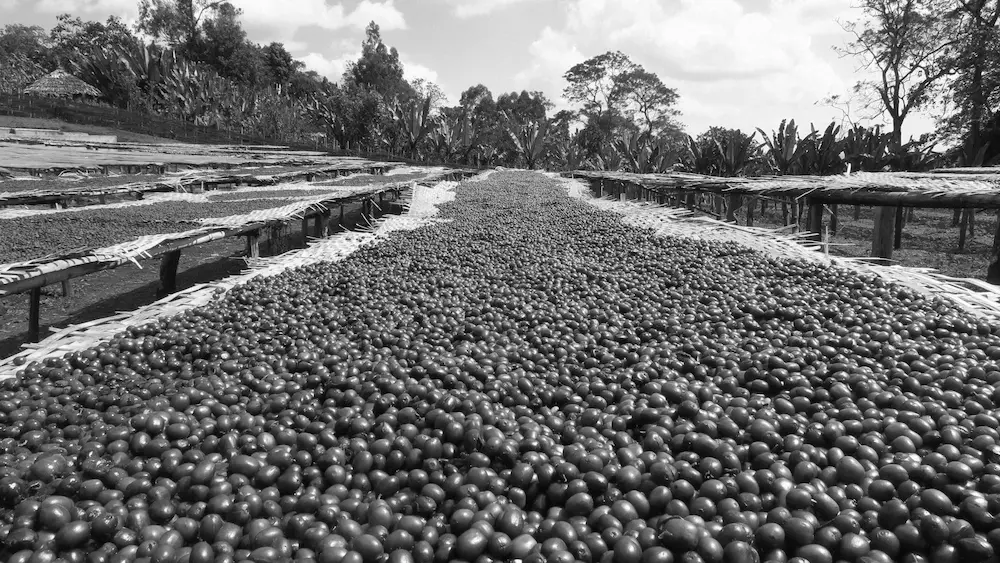 Accessible by a bumpy 4WD road, the Uraga Gomoro washing station near the town of Dilla is perched on a ridge with the most spectacular view. The picturesque surrounding mountains with a valley below is a magic that can only be matched by the flavours of the coffees produced by the superstar people. We have been working with the team at this washing station for a few years on the carbonic maceration offering, and it is with pride that we continue to offer these lots from yet another delicious harvest.
Processing Details
This coffee underwent a moderate amount of time in fermentation tanks. Uraga is a washing station that carries a couple of years experience on processing coffees with Project Origin, and this lot is a brilliant clean expression of Jasper profile.


CM Selections
The Carbonic Maceration (CM) process was first introduced to the world by Project Origin founder, Saša Šestić during the 2015 World Barista Championship in Seattle. Since then, Project Origin has researched and developed a range of CM techniques in a variety of countries. In 2018 PO started to do experimental lots with this washing station, obtaining very positive results. Meteku might not be an experienced cupper but understands that high quality comes from a controlled and careful process. And he dedicated a small part of his team exclusively to look after all Carbonic Maceration experiments. After the first results started to come out, Meteku was very happy but also full of ideas on how to keep improving even more for next harvest.