This collection features 5 coffees (30g each) from our very own Iris Estate.
At the end of 2016, Jamison Savage (Founder of Finca Deborah & Savage Coffees), Saša Šestić of Project Origin, and our very own founder, Elvin Siew came together to purchase a vacant plot of land only about 15km from Morgan Estate in the volcanic area of Panama.

This farm presented a unique opportunity for the trio to continue to explore the possibilities of coffee and terroir and processing expressions they could develop.



Producers: Jamison Savage, Saša Šestić, Elvin Siew
Altitude: 1850 - 2300m
Region: Volcan
Varietal: Green Tip Geisha
Interstellar, Natural // Sweet Black Tea, Roselle, Honey, Bergamot
Afterglow, Natural // Pineapple jam, Peach, Apricot
Symbiosis, Natural // White Florals, Starfruit, White Wine, Brown Sugar Sweetness
Illumination, CM Washed Diamond // Orange Blossoms, Jasmine Florals, Earl Grey, Bergamot
Enigma, CM Natural Opal // Blackcurrant, Calamansi, Kaffir Lime
About Iris Estate
Iris Estate is a stunning farm atop what seems to be an old dormant volcano. As you enter the steep climb up to the farm, you are greeted with a completely flat oval in the centre, all at 1800masl with 340 degree surrounding outskirt mountains that go as high as 2300masl.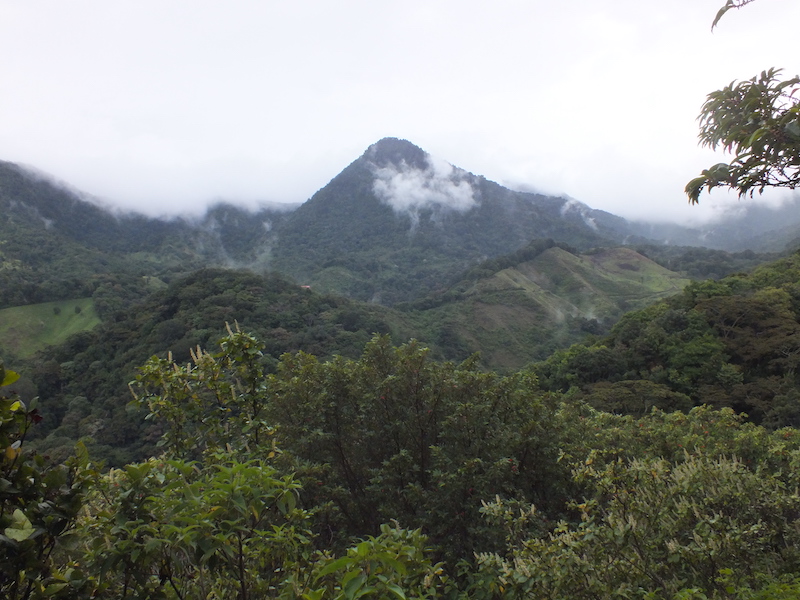 Iris Estate is here to celebrate terroir-based processing and the work of the producer.

Iris Estate is the latest farm project that began with three very talented coffee professionals who each had a clear vision about where they wanted coffee to go. They believe that specialty coffee should reflect the terroir in which beans grow and not be a representation of processing styles, and this is how we find the perfect cup. To begin this catalogue of terroir representation, producer Jamison Savage planted several different varietals across the Estate at varying altitudes but did not remove or adjust any part of the natural landscape or forest to do so. He believes that we should do as little work as possible to the ecosystem at the farm, as this allows the coffee cherries to fully express all the natural flavours and elements that exist within its area. With this ethos in mind, Finca Iris Estate is blossoming into a representation of how super specialty coffee growing can be, and it is the three producers' goal to share as much of this work with the wider world as possible.



The three major goals for showcasing the future of specialty coffee agriculture at Iris Estate are to equally consider the taste of the coffees - do they represent the land from which they grew? - strengthen the sustainability of the farm and those who work on and around it, and to create a bridge that closes the divide between producers and consumers. They aim to achieve this third goal through sharing what it takes to cultivate, grow, harvest, and produce coffee via online channels and build a space where consumers and baristas can witness the life of specialty producers in Panama. With this bridge beginning to connect the supply chain more closely together, the team at Iris Estate hope that this industry can celebrate the work of the producers more and recognise where the true value of quality lies: with the trees.